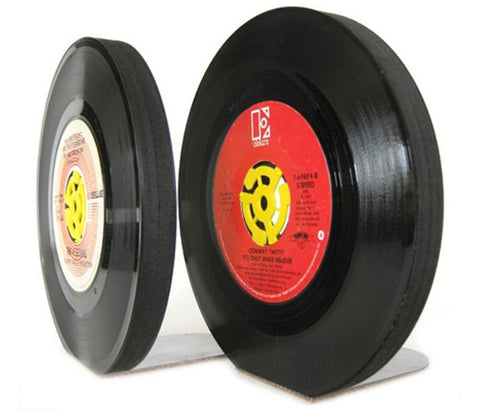 45RPM record bookends
Our 45rpm Record Bookends are expertly crafted, solid and sturdy objects.
Each pair contains four vintage 45rpm records, bonded to engineered wood cores. Cork-backed steel feet support these groovy bookends. An original 45rpm adapter is included in each bookend, completing the perfect authentic look. 
Bookends come boxed in pairs.
Sorry, no choice of artist or labels.
diameter: 7″
Materials: vinyl records, steel, plastic, wood
*please allow a few days pre-shipping to prep your order!