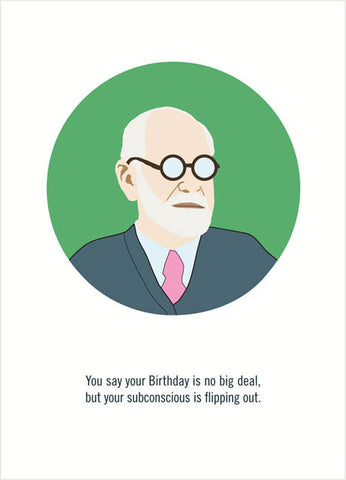 freud birthday card
Inside Message: Wishing you, your Id and your Ego a super Birthday.
 
The perks of therapy. The Goods: 100% post-consumer recycled paper with matching envelope. Thick and luxurious with eco-friendly inks.
Printed in Canada on American-made paper.
Luxurious 100% post-consumer recycled paper is FSC certified and custom made.
Printed by expert lithographers using veggie-based inks.  
Eco-friendly materials, packaging, and production methods--all sourced responsibly. 
*please allow a few days pre-shipping to prep your order!