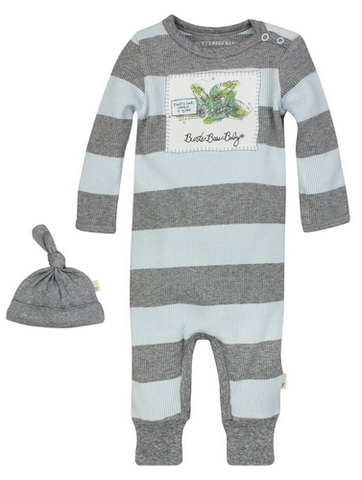 stripe thermal coverall & hat set
100% Organic cotton coverall & hat set
This bold stripe coverall is both comfortable and stylish with its thermal fabric and herbal front patch. The snaps on the shoulder and diaper line allow for easy changes, and the footless cuff feature is freeing and fun!
100% Organic cotton
Thermal fabric
Side shoulder snap
Convertible foot, patented design!
Matching knot top hat
*please allow a few days pre-shipping to prep your order!