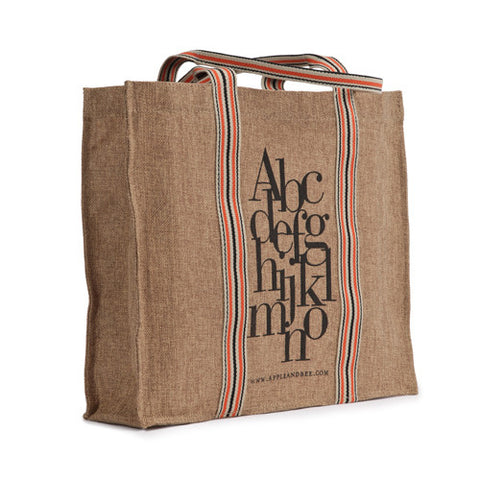 alphabet tote
Striped straps and bold letters bring fun color to a rustic burlap tote printed with a nostalgic literary theme. A coated interior lends a touch of structure and an easy, wipe-clean finish. It has a biodegradable lining to keep your fruit and veggies fresh as daisies and it's the perfect size for your weekend shopping.


This bag has a biodegradable, chemical solvent free protective TPU coating. Made from polymers like sugar cane and corn starch, this bag is easy to clean and better for the environment. Priding themselves on treading lightly on the environment, this company is designated carbon neutral through the Climate Friendly organization.
dimensions: 380 x 340 mm.
*please allow a few days pre-shipping to prep your order!